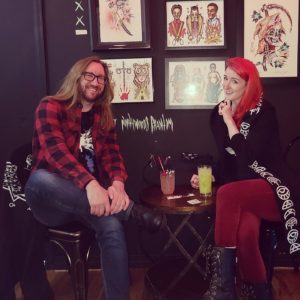 P.L. McMillan is excited to announce that she will be co-editing an upcoming anthology for HOWL Society, the most active online book club and horror community to date. This will be P.L.'s debut as an editor and she will be working alongside Solomon Forse, founder of HOWL Society and fellow horror writer.
She was also heavily involved in HOWL Society's previous anthology, HOWLS FROM HELL, which is set to release May 18th. P.L. contributed a story, as well as the cover and several of the interior story illustrations.
P.L. is incredibly excited for this new step in her writing and creative career and is looking forward to all the amazing submissions soon to come. HOWLS is open to all writers who would like to join the community, and if those writers are interested in submitting to the upcoming anthology, they will have the benefit of workshopping their story in the Writer's Corner channel. Just click here for more information.