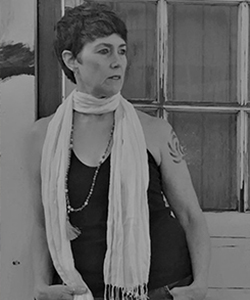 Morgen Leigh
A voracious reader as a youngster, Morgen Leigh spent a lot of time with her nose stuck in a book and scaring the hell out of friends and family with her unsettling, dark tales. Her fiction and creative non-fiction have appeared in Twilight Times, Apollo's Lyre, The S'Peaker, The Lorelei Signal, and Mystic Signals. She is a university professor of sociology published in academic research and a yoga teacher specializing in adaptive yoga for people with disabilities. She is currently finishing a second novel and working on a memoir. Morgen writes and breathes in Colorado.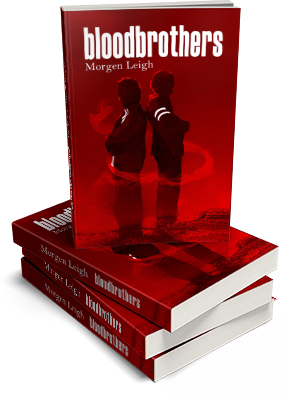 Bloodbrothers
Released February 14, 2020
Two boys fighting for salvation. A deranged mother bent on domination. A final confrontation that will drag them all into the abyss.In the small Oregon town of Cutters Grove, two friends lock horns as their lives speed in different directions. Eighteen-year-old Alex has it all figured out. An excellent student and violin prodigy, Alex is Juilliard-bound, his future bright. But the shocking suicide attempt of his best friend Joe spins Alex's well-ordered life out of control.In an attempt to save Joe, Alex embarks on a harrowing journey into their shared past, where he digs up hard truths, exposes raw memories, and finally shoulders his long-abandoned guilt. While Alex struggles to hold his world together, Joe's monstrous shadows grow over them both, pulling Alex into a dangerous and surreal world of Joe's making.Locked in a war of wills, Alex must face his final choice: sacrifice his soul to save his friend…or allow Joe's demons to consume them both.